Women, Cannabis and Mood Balancing
It's certainly time to get educated and empowered around the use of cannabis. My friend and local cannabis educator Laurie Light will be bringing cannabis experts into discussion at my house on Sunday, April 15th. I'm so excited to learn! Want to join us?
We'll be making room for 30 guests.
Ellementa SF East Bay: Women, Cannabis and Mood Balancing
Join Ellementa and our panel of special guests as we launch our new monthly educational series for women to learn about cannabis in the SF East Bay. Together we will dive into the science of how CBD and THC can help balance a woman's mood, often without any psychoactive side effects.
Learn about how cannabis works on the human brain with Eloise Theisen, RN, MSN, AGPCNP-BC as she educates on the Endocannabinoid System and effective cannabis therapies for women of all ages. Chelsey McKrill of Kikoko (look for their featured article "Is Marijuana the New Merlot?" in this month's Oprah magazine), will share how their low dose cannabis-infused teas are changing the way women consume cannabis for mood balancing, supportive health and wellness.
Set in the beautiful garden of our host, Certified Nutrition Educator, Laura Halpin, you won't want to miss this premier SF East Bay garden tea party gathering.
Hats and spring dresses encouraged (but not necessary).
Address to be provided upon RSVP. This event is happening in Walnut Creek.
Ellementa meets monthly to bring women together with experts and brands to learn about cannabis for health, wellness, self-care and caregiving. This is a non-consumption, educational event for women/female-identified exclusively. We create welcoming spaces where women can come together to speak openly about cannabis.
SPECIAL GUESTS …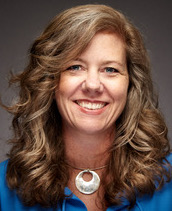 Eloise Theisen, RN, MSN, AGPCNP-BC is a certified adult geriatric nurse practitioner who specializes in cannabis therapy. For over 17 years, Eloise has worked in oncology treating hundreds of patients. In the last 5 years, Eloise has focused her efforts on cannabis therapy and has worked with over 4,000 patients to help them effectively treat age-related and chronic illness with cannabis. Eloise is the founder of Green Health Consultants and a founding member of Radicle Health. Currently, she is in the process of developing a credentialing program for nurses in the field of cannabis medicine.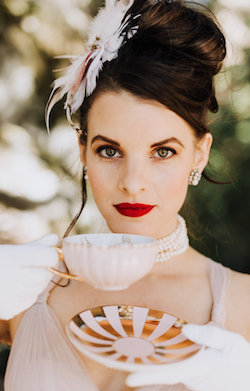 Chelsey McKrill is the Chief Development Sorceress at Kikoko, a cannabis-infused herbal tea company based in the Bay Area. By collaborating with Kikoko's talented team, she manages expansion strategy, sales, industry relations, experiential marketing, and new product development. Through building Kikoko, Chelsey engages with her deep passion for building community, empowering women, and fighting for the freedom that enables humans everywhere to choose their own medicine.
Organizer:
The evening's discussion will be led by, Ellementa East Bay Organizer Laurie Light.
Laurie Light is a Co-Founder and the Director of Client Services for Octavia Wellness, a cannabis sales and consulting business in the SF Bay Area. She leads Octavia's Wellness Consultant and AskOctavia programs, training and mentoring new cannabis educators and working with those new to cannabis. She enjoys giving educational presentations to senior communities and offers private one-on-one consulting for adults of all ages. Laurie is also the new Ellementa Gathering Organizer for SF East Bay.
Sunday, April 15, 3:00-5:00 p.m.
Laura's House, Walnut Creek
$15 early bird, $20 at the door
Spaces is limited