Cannabis Webinar Series
**This series is over (for now), but you can still register to receive the recordings to watch at your own pace. They provide a great starting point for safe cannabis use.
I am considering adding more webinars in the future. If you register for the recordings, you'll be added to any future webinars at no additional cost.**
It's certainly time to get educated and empowered around the use of cannabis.
Since the legalization of cannabis in many states, you may have become curious about how to access and safely use cannabis.
This educational series is designed to create an educational foundation so you can navigate this world with confidence and skill.
For each webinar, I will be in conversation with a cannabis expert on a particular topic.
Want to join us? Purchasing this series will give you access to all of the webinars, including the recordings in case you cannot make the event live.
**Please note: I'm working on adding more sessions and you will be included in those automatically with no additional charge.
If you've never attended a webinar, don't worry. Super easy. You'll receive instructions on how to join us via email once you register.  During the webinar, you can be a fly on the wall, or ask questions and add your own comments as the discussion unfolds.
Webinar  Topic 1: Cannabis 101: What? When? How? Why?
Monday, July 16th, 6-7 pm
SPECIAL GUEST: Rebecca Byars
Let's begin with the basics.
What is cannabis and what are the benefits of using it?
How and where does a person purchase it?
Why does it help reduce pain, anxiety, depression, digestive symptoms, nausea and insomnia, etc.?
How does a person figure out what form and dosage is best?
We will also discuss a variety of products, just so participants get a sense of what's out there and the various applications for various products.

Rebecca Byars is a co-founder and the Chief Operations Officer of Radicle Health. Prior to Radicle Health, Rebecca co-founded The Agathist Collective, a consulting and delivery service that helped members, most of whom were seniors, use cannabis to treat age-related and chronic illness.
Rebecca has a Masters of Science in Human Resources and over 20 years of senior HR management experience.
Webinar Topic 2: Cannabis and Nutrition: A Synergistic Combination for Stress Relief
Monday, July 23, 6-7 pm.
SPECIAL GUEST: Eloise Theisen, AGPCNP-BC
During this conversation, we will be discussing how cannabis and nutrition can work together to bring ease.
It is easy to reach for addictive substances during times of stress.
According to Theisen, many people reach for alcohol as a way to escape their mid-life crises and the challenges of perimenopause and menopause (note: this conversation will not focus solely on women's health).
Is cannabis use any different?
How can we influence the endo-cannabinoid system with a combination of nutrition and cannabis to bring us back into a place of relief and hormonal balance? (We will learn about how the release of internally produced cannabinoids can help to regulate mood, memory and appetite).
Of particular interest: Can people in recovery use cannabis safely?
This is an important conversation, and we'd love for you to join us.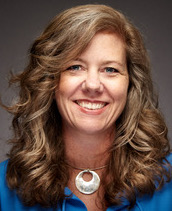 Eloise Theisen, RN, MSN, AGPCNP-BC is a certified adult geriatric nurse practitioner who specializes in cannabis therapy. For over 17 years, Eloise has worked in oncology treating hundreds of patients. In the last 5 years, Eloise has focused her efforts on cannabis therapy and has worked with over 4,000 patients to help them effectively treat age-related and chronic illness with cannabis. Eloise is the founder of Green Health Consultants and a founding member of Radicle Health, a Walnut Creek business providing access to attentive, expert care for patients with chronic and age-related illnesses.
Currently, Eloise is in the process of developing a credentialing program for nurses in the field of cannabis medicine.
Webinar Topic 3: The Science and Spirit of Cannabis
Monday, July 30th, 6-7 pm
SPECIAL GUEST: Dr. Henele E'ale, ND
In this conversation, we will be diving deep into both the science and the magic of the cannabis plant and its applications for treating many symptoms and diseases.
Dr. H. will answer such questions as:
What's the endocannabinoid system and what effects does it have upon my immune and neurologic systems?
What distinguishes cannabis from other herbs?
What's the difference between medical marijuana and CBD?
How do I make sure that the cannabis I'm purchasing is pure and effective?
What forms of cannabis products are safe?
We welcome your questions as the conversation progresses.
By the way: Dr. H. is currently offering a Medical Marijuana Specialist Certification through the Energetic Health Institute. We will touch on this offering during the webinar. Click here to read more and to register.
Dr. Henele E'ale is a Doctor of Naturopathic Medicine, a Board Certified Holistic Nutritionist and a passionate teacher. He is the Executive Community Director for the Energetic Health Institute and owner of Genesis Health Systems, a company that specializes in developing dynamic healing arts education.
Teaching is what he loves doing more than anything else in the world, and that infectious passion will come through in this conversation as well as his upcoming Cannabis Certification Program for health practitioners.
Webinar Topic 4: Where to begin. 
Tuesday, August 7th, 6-7 pm
SPECIAL GUEST: Tali Eisenberg, Cannabis Educator and Board Certified Holistic Health Practitioner
It's not going to get more practical than this. During this conversation, Tali Eisenberg will be sharing with us where and how to order cannabis products. She will also be sharing what products she recommends for various health challenges including sleep, pain, mood, brain health, libido and stress.
Each and every body is different and thus responds differently to foods, medications, and herbs, including cannabis. We cannot bypass the experimentation necessary to see what works for you, but we can at least help you determine a solid place to begin your cannabis journey.
Tali Eisenberg has been in the Health and Wellness Industry for the last 20 years.  She is a Cannabis Educator, Board Certified Holistic Health Practitioner, Massage Therapist and Certified Mindfulness Facilitator with Against the Stream Buddhist Meditation Society in Los Angeles.  She holds her own private practice, and has helped facilitate mindfulness residential retreats for youth and adults nationally.
Currently, Tali Eisenberg manages the Customer Department and Patient Outreach/Education Programs for dosist, a precise dosage vaporizer company. One of her dearest accomplishments to date has been creating a Senior Cannabis 101 Program/Manual, which she currently teaches with a 73 year old nurse of 50 years to seniors in the Bay on the science and medical benefits of cannabis for health and well-being.
As a Cannabis Educator, she has joined with Ellementa, an international organization that helps to create gatherings around women, cannabis and health in her San Francisco Chapter.
Webinar 1: Cannabis 101. July 16th, 6-7 pm pst
Webinar 2: Cannabis and Stress. July 23rd, 6-7 pm pst
Webinar 3: The Science & Spirit of Cannabis. July 30th 6-7 pm pst
Webinar 4: Where to Begin, August 7th 6-7 pm pst
Dial in from any computer via Zoom