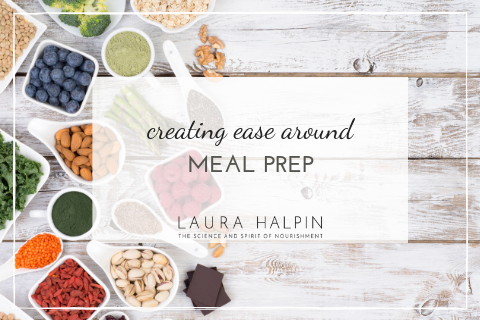 Creating Ease Around Meal Prep - SOLD OUT
join Natural Chef, Nicole Larsen and Nutrition Consultant Laura Halpin
It's not easy to get nourishing food on the table (and packed for lunch). Between a culture that doesn't value the time it takes to nourish our bodies and the pressure to feed ourselves "healthfully," it's easy to get caught in a place of dread, avoidance and overwhelm.
Even if you love to cook, it is easy to get into a rut and avoidance.
Add in single-parenting, tight budgets, kids in sports or two full-time working parents, and the process can be even more unforgiving.
Feeding ourselves and our families is something most of us have never been taught, but at the same time feel we should be good at it.  The truth: there  are learnable skills involved in regular and reliable nourishment.
If you want to learn ways to set yourself up for more mealtime ease, this workshop is for you. This workshop is designed to help you break down the process of food and meal prep and make it more accessible and REAL for your circumstances.
We will explore tricks for decision making, time management, shopping, preparing, and storing foundation foods to set yourself up for a sane week ahead. Want to stay out of food ruts? We got you.
We will show you how we do it, while considering all the complexities of your obstacles. We will ask about what you already have in place that's working for you. During our time together, we will be cooking up a storm. You will sample some of our favorites and leave with recipes, inspiration and motivation.
Our time together does not include fancy meal plans, pre-printed shopping lists or perfectionism.
We would so love your company during this most practical, supportive and community building event. Please join us.
Date:
Monday, September 30th - SOLD OUT
Time:
6:30 pm - 8:30 pm

Location:

Walnut Creek, details upon registration
Cost:

$60 Sponsor Ticket (a portion of your ticket subsidizes someone who would otherwise not be able to afford to participate)

$40 Join us! We are excited you are coming and grateful for your participation in this important work.
You'll return home a brain full of information and the inspiration to stock your fridge with easy meal prep items to make mealtime enjoyable. All participants will receive a collection of some of our favorite recipes.
Limited to 10 participants.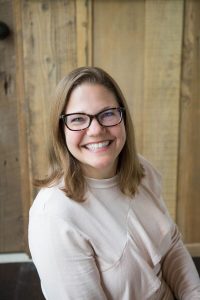 Nicole Larsen is a Certified Natural Chef who is passionate about helping her clients discover ways to get the most nourishment and pleasure from each meal. She helps them decode all of the different ways to heal imbalances in the body with whole, nourishing ingredients. She specializes in cooking for anyone with dietary restrictions such as autoimmune protocol, gluten-free, paleo, low FODMAP or any personal restrictions. She works with her clients to make their favorite foods accessible and supportive.
Nicole is amazingly supportive and so fun to be around.
Check out her services at Food Hug.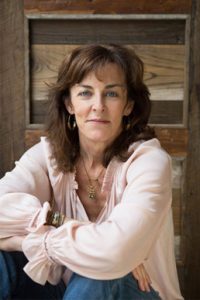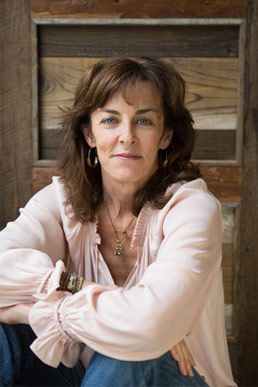 Laura Halpin, Certified Nutrition Consultant, has been supporting clients in the Bay Area since 2011. Since the first days of her work with clients, she's been consistently amazed at how nourishment can create more ease and resilience in the body.
She believes that bringing the body back into balance can be delicious, non-punishing and fun.