I am here to be your health handholder.
We can work together to form a clear picture of what's going on in your body and why. I will ask lots of questions and listen carefully. We will look at how well each system of your body is functioning, knowing that every system in your body impacts the others. When necessary, I will recommend diagnostic tests so we eliminate the guesswork and determine the root causes of imbalance. As we explore the clinical aspects of your health, we'll also keep in mind that your beliefs and emotional patterns impact your physical well-being. Mind, body and spirit work together.
You may find that no one has ever engaged you in such an exploratory conversation about your well-being.  I do believe you'll find the process validating and supportive.
Once we get a clearer picture, I'll help you generate safe and do-able next best steps.
By working with me, you'll learn more about how to nourish your body with fresh, whole  foods and how to use foods to create ease in your body. We'll figure out the foods and habits that are not working for your body. I will help you build your health education foundation so you're no longer broadsided by contradictory nutritional advice. You'll learn about why you're experiencing the symptoms you are and the least invasive ways to re-balance your system.
You will most likely be surprised by how quickly you begin to feel better as you turn around health issues like anxiety, digestive complaints, hormonal imbalances and metabolic chaos.
Finally, I will work to help you develop the skills and habits necessary to nurture and nourish your beautiful body. Your body is designed to heal. Let's give it the support it needs so you can give the world your best self.
I am honored to do this work and couldn't be more enthusiastic about supporting you.
First, please fill out the application below. Once I receive it, I'll determine whether it makes sense for us to move forward. If not, I'll pass along my recommendations for where to get support. If I think I can be of help, we'll schedule an appointment for a free 1/2 hour consultation. You'll get my eyes on your health and we'll explore where you're at, where you want to be, and solid steps to getting there.
As a psychotherapist, I am confident referring my clients
to Laura because I know first-hand that she is knowledgeable, insightful and offers excellent nutritional information and spirited support. I also love how she provides practical tips on choosing and preparing healthy food in an easy and delicious way. Laura is an inspirational teacher and empowers her clients to cultivate a balanced life, filled with ease, good nutrition and mindful self-care.

- Catherine Freemire, LCSW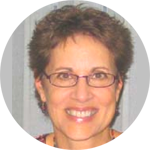 In 2016, desperate to lose weight, I found myself turning to a fad weight loss program. My depression and food cravings had taken control of my life and I was overwhelmed and paralyzed by the thought of my declining health. Everyone around me was telling me that my hot flashes, joint pain and overall feeling crappy were just a part of aging. I was convinced that it was my stressful lifestyle. I decided to dedicate myself to making a change. I quit my job of 13 years to "take time for myself" and to get my life on track. I found myself 8 months into my journey with no pounds lost and no change. I felt just as stressed out and overwhelmed as before.

I decided to turn to Laura for support. I realized through the process of working with her that what I had needed were the tools, support and accountability Laura provides. To my surprise, I learned of a food sensitivity that was causing headaches. This was the proof I needed to see that what I ate was directly affecting how I felt every day. When I stopped thinking about everything I put into my mouth as something that would either make me gain or lose weight and started focusing on what I could eat to support my health it changed everything for me.

Laura helped me discover how I could support my body with food, supplements and self-care practices that empowered me to get off my depression medications. As a result of eating real foods, slowing down, and giving my body the love and care it needs, I have lost 30 pounds. I have been off all of my medications for six months. My hot flashes have completely gone away. I am no longer icing my feet every night. My constant cravings have completely disappeared.

My experience working with Laura has been completely life changing. Happily, I now work for Laura, supporting her clients as they transform their health too.

-Nicole