"Look for the helpers
."

― Fred Rogers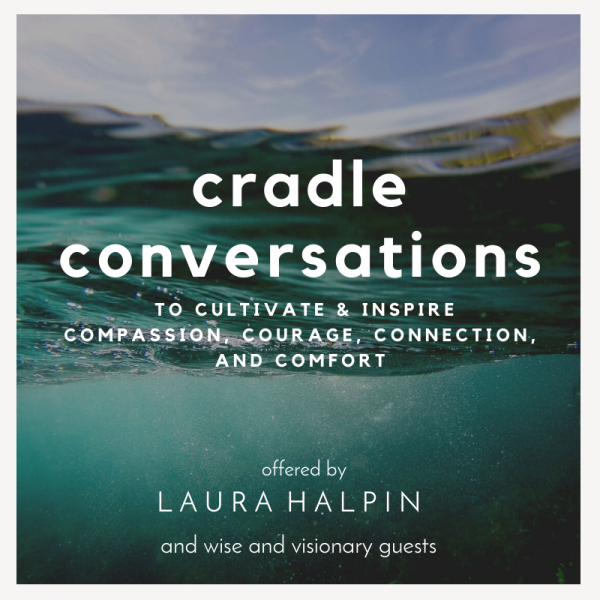 My current calling is to help broadcast the voices and the work of the way-showers.
And thus, I am so pleased to offer you the Cradle Conversations.
The Cradle Conversations are designed to help  ground, connect and inspire you.
For each one, I will be calling into conversation someone I have found to be a way-shower,  someone I have found to be  wise, grounded, and out ahead saying, "Even though we've never been here before, this isn't new. There are paths forward."
Mr. Rogers called them "the helpers."
These conversations are designed to help create a regular, rhythmic container for anyone who wants to come along.
These conversations will take place on Zoom, but will be broadcast live on Facebook. My intention is to host two conversations a week, on Monday and Wednesday mornings, 7 am PST. Each conversation should last no more than 15-20 minutes.
In addition to having these Cradle Conversations as a free and accessible Facebook offering, I will be recording these conversations and embedding them into my online program called Cradle.
The conversation will have 4 pieces:
The guest will answer the question, "What cradles you?"
The guest will offer something to cradle others, a practice, reminder or invitation that might offer comfort, expansion and grace.
If appropriate, there will be time to practice the cradle offering.
The guest will share a blessing, vision or hope for the collective.
That's all.
To participate:
Catch on Facebook by following Laura Halpin. Even if you cannot make the conversations live, they'll remain on Facebook, and you can leave comments or ask questions there;
Register for CRADLE and receive them as part of that program.