A Year of Living Mindfully
A Year of Living Mindfully is an 11-month small group program designed to help you make changes in the way you care for and nourish yourself. It exists for those who know what to do but want company, accurate information, support and accountability along the way. It's for those that want to keep a steady pace of growth. It's also for those who are sick and tired of the quick-fix, fast-and-furious-then-rebel cycle.
A Year of Living Mindfully is a Living Room and Kitchen Table Revolution where we will slow down, pay attention, become aware and make changes motivated by kindness, not a cracking whip.
Together.
SOUL FOOD
further along the road of
living mindfully
A program offered for the graduates of A Year of Living Mindfully.
We've got work to do in this world and we just don't have the time to be anything other than our truest selves.
In A Year of Living Mindfully, we immersed ourselves in the world of nutrition, educating ourselves, building awareness, and giving ourselves space to notice how we assimilate the information and practices. We built a foundation.
No doubt, we've all come up against roadblocks along the way. The next natural step is to play with those.
SOUL FOOD is about moving into and beyond those places where we feel stuck and resistant, looking under the rocks of self-sabotage and working to integrate, love and heal those parts of ourselves where there's resistance. These parts may just turn out to be our greatest strengths.
What lead me to Laura was my quest to learn ways to keep my body, mind and spirit healthy. I've participated in many of her group classes. Each one has been transformative. The information has helped me to create a strong nutritional foundation to balance the physical and emotional demands of my life.

Laura is a goddess in the kitchen. She makes it so easy to duplicate her recipes at home. Not only did my time with her change my life, my entire family reaps the benefits. I can never get enough of Laura's enthusiasm and brilliance.

- Janine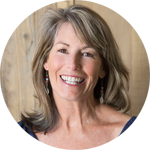 Laura's thoughtful instruction reflects thorough research and study. She is kind, empathetic, as well as straightforward. I leave each session with a solid combination of useful strategies to assist in attaining my goals. Laura is a gifted teacher and a very special human being who simply makes life better for those who know her.

- Jeanne
I am so grateful to have been a part of several of Laura's amazing workshops. Each time I leave with the feeling that they are so incredibly worthwhile. They're not just about physical health and nutrition. Her workshops also nourish the essence and spirit. Laura educates you, centers you, calms you and always offers a supportive environment and a fresh perspective. I've learned so much and have met some amazing people.

- Sue