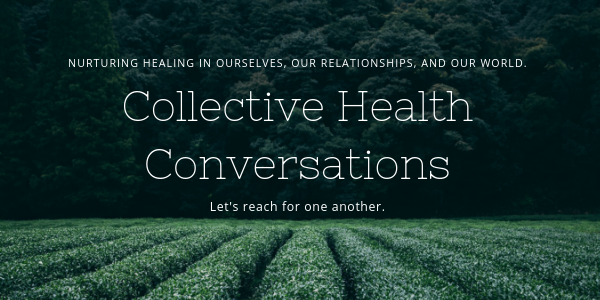 You are invited to participate in Collective Health Conversations.
We heal as individuals and as a society when we are in relationship. Through these conversations, I hope we can deepen and broaden our ties to one another and to the brilliance of our own bodies.
We can focus on self-care until we're blue in the face, but if we don't address systemic oppression - sexism, racism, ableism, and others -, healing will be elusive. We are amidst a powerful culture shift. How can we participate? What do each of us have to offer? And how can we heal ourselves as we move towards the world we want to live in?
Let's connect with each other over topics that matter. Let's nurture our own healing as well as healing for those we don't know or don't understand.
If you love to learn and are interested in both connection and community, then you just have to participate.
It's free. It's virtual, so you can participate in your jammies.
Sometimes the conversations will be rooted in a particular book or article, sometimes we'll just show up for conversation. Just show up as you are.
We'd love to have you join us.
Collective Health Conversation
"The Wisdom of Waning"
featuring
April McMurtry
on Tuesday, May 12th, 12 noon PST/3 pm EST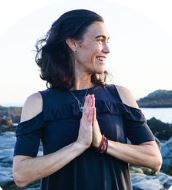 OUR NEXT COLLECTIVE HEALTH CONVERSATION:
Thrilled to have 
APRIL McMURTRY
as my guest!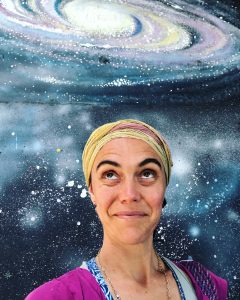 For our next Collective Health Conversation, we'll be talking with artist, writer, teacher and lunar student, April McMurtry.
In a society that worships at the altar of productivity, growth and youth, April and I are going to explore the concept of "waning."
Where is the value in rest? in not knowing? in letting things go? In aging and dying?
We live in a solar-centric world, and we've lost our ability to inhabit the darkness and to lean into life's mysteries. We've lost our ability to track our lives by the cycles of the moon and the seasons. Does the moon have anything to offer us?
April believes it does, and of course, she's steeped in the wisdom of matriarchal times when life was tracked in cycles, rather than linearly.
According to April, "Each lunar cycle offers gentle yet powerful reminders that everything is a phase. Breakdown and breakthrough, expansion and contraction, acceptance and resistance, tension and ease, death and rebirth. The moon returns to darkness and stillness before waxing into full radiance. Over and over. The pulse of life in motion."
I cannot wait to learn more about how the moon and its waning can help us better understand our lives, and the value of all of our phases and stages.
Please join us for what I know will be a authentic and inspiring conversation.
"When you experience each lunar cycle as a unique journey of expression and reflection, this can allow space for every phase of the cycle - not just productivity."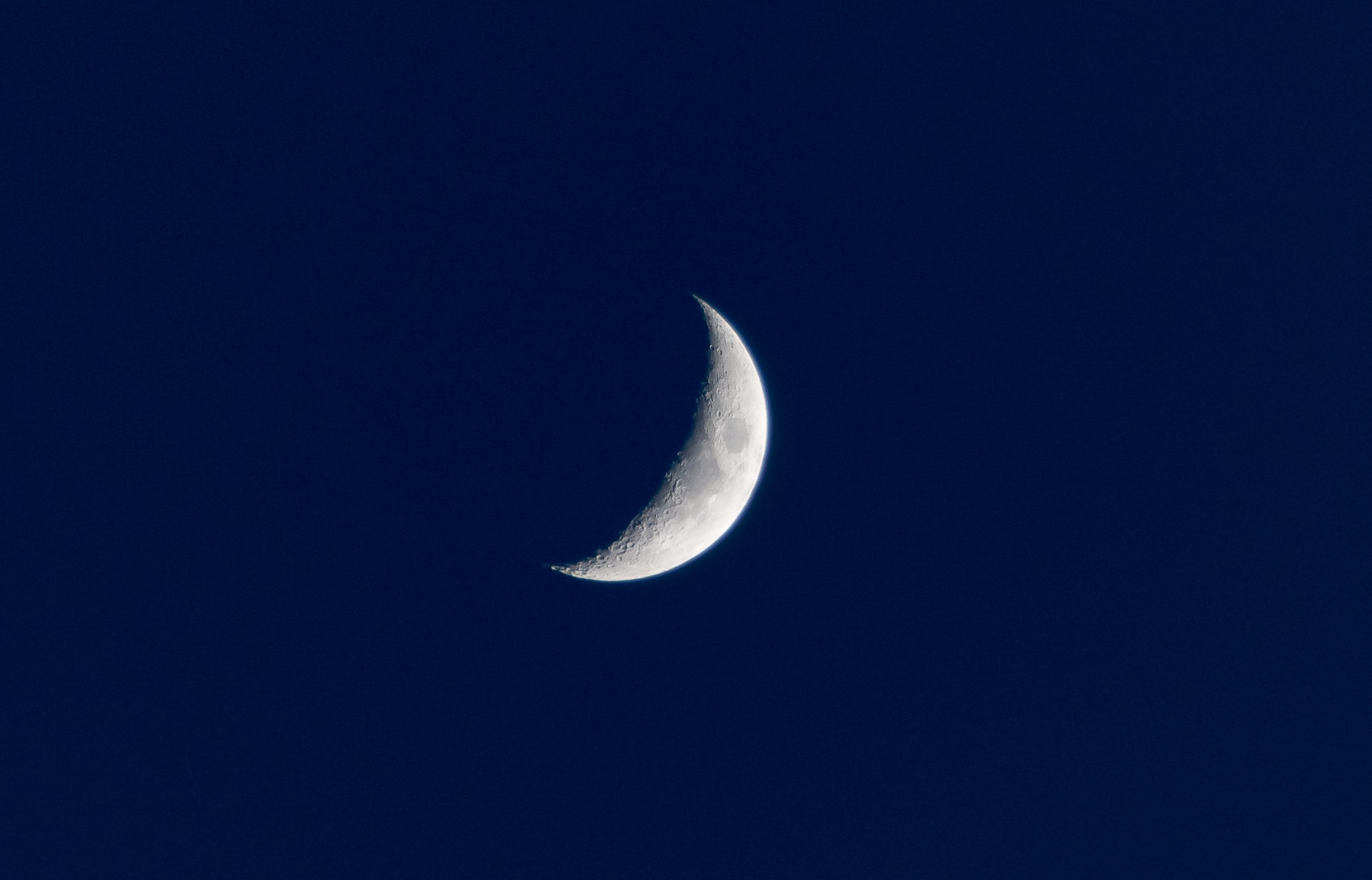 "I am drawn to things that keep me connected to the cycles in nature and reminders that life is an unfolding work in progress."
- April McMurtry
April is the founder of THE MOON IS MY CALENDAR and creatress of the New Moon Calendar Journal. She is also a visual artist, mama, yoga teacher, and creative lunar guide. Her work reflects her passion for nature-based cycles, wellness, and creative expression.
With a background in Youth Leadership, Girls' Education, Intuitive Art, and Mediation - April has more than twenty years experience working in education as a classroom teacher, workshop facilitator and program coordinator at home and abroad.
Her work supports people on the path to growth and transformation through meditation, creative process, and awakening cyclical wisdom.
April is a mother of two daughters and resides in the San Francisco Bay Area with four generations of her family.
Steps to participation:
Most important: Register for our Collective Health Conversation.
Make sure you're signed up to receive emails from me (sign up below) to receive the follow up from this conversation and notification of future Collective Health Conversations.