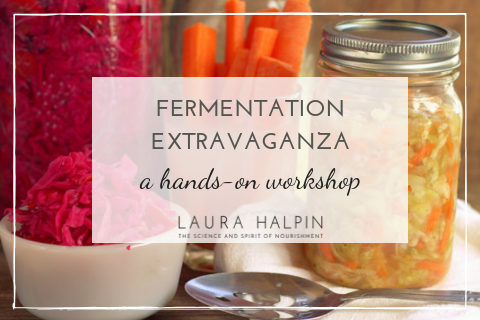 Fermentation Extravaganza
join Natural Chef, Nicole Larsen and Nutrition Consultant Laura Halpin
for a hands-on, take-home fermentation workshop
It is time to roll up your sleeves and dig in to a powerful means to support and restore your health.
In traditional cultures all over the world, fermented foods have been used as a means of food preservation, but also a means for immune support. Think about it: yogurt in Mediterranean cuisine, miso in Japanese cuisine, kimchi in Korean, sauerkraut in Eastern Europe...most of our condiments including pickles, relish, ketchup and sour cream used to be fermented foods before we handed over food production to the food industry.
Elie Metchnikoff, regarded as the grandfather of modern probiotics, was a pioneering researcher in immunology. He hypothesized way back in 1907 that the consumption of foods containing lactic acid bacteria could combat putrefactive (or bad) bacteria in the intestines, thus improving digestive and immune health.
Over 100 years later, his theories have hit mainstream, and the science around fermented foods and its impact on the microbiome is exploding.
Get in on the trend which is really anything but fad. You're invited to this hands-on workshop to make your own easy and yummy ferments. Learn the science, the importance, and the deliciousness of fermented foods.
| | |
| --- | --- |
| Date: | Wednesday, May 1, 2019 |
| Times: | 11am - 1 pm OR 7 pm - 9 pm |
| Location: | Walnut Creek, details upon registration |
| Cost: | $50 |
BYO...Bring your cutting board, a paring knife, a large knife and a large bowl.
You'll return home with two different vegetable ferments, a brain packed with information and the inspiration to work ferments onto your plates.
Limited to 10 participants per session.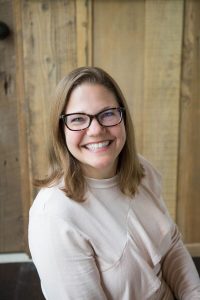 Nicole Larsen is a Certified Natural Chef who is passionate about helping her clients discover ways to get the most nourishment and pleasure from each meal. She helps them decode all of the different ways to heal imbalances in the body with whole, nourishing ingredients. She specializes in cooking for anyone with dietary restrictions such as autoimmune protocol, gluten-free, paleo, low FODMAP or any personal restrictions. She works with her clients to make their favorite foods accessible and supportive.
Nicole is amazingly supportive and so fun to be around.
Check out her services at Food Hug.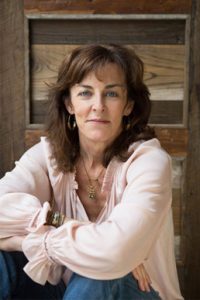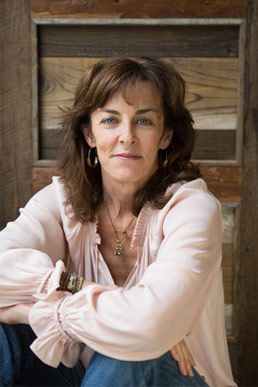 Laura Halpin, Certified Nutrition Consultant, has been supporting clients in the Bay Area since 2011. Since the first days of her work with clients, she's been consistently amazed at how food choices can ease chronic health symptoms. She believes that bringing the body back into balance can be delicious and fun.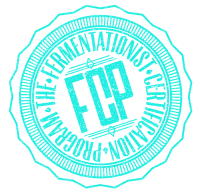 An avid food crafter, Laura completed a Fermentationist Certification program with health coach, herbalist and gut health guru, Summer Bock.