Who doesn't love a good book and an opportunity to discuss and explore ideas?
The purpose of this health book club is to help you build a sense of competence and empowerment when it comes to your health.
Not only will you be building a health foundation,  you will also have a guide (me) to help you explore the concepts and the practical applications of the information. At times, our book club meeting will include a guest panelist or the author of our book choice. By participating, you will also be part of a community of like-minded people. We can support and learn from one another. How great is that?
If you love to learn and are interested in both the science and the spirit of nourishment, then you just have to participate.
It's free. It's virtual, so you can participate in your jammies.
For right now, we are shooting for one book every two months.
Virtual Book Club meeting
featuring
on Monday, February 12th at 6:00pm PST.
DRUM ROLL, PLEASE!
Our third book club selection will be Braving the Wilderness by thought leader, Brené Brown.
Brené Brown is an important thought leader of our time. If you haven't seen her TEd talks on vulnerability and shame, you are missing out.
In this book, Brené explores the topic of belonging. Interestingly enough, part of true belonging, as identified by Brown's research, is learning to show up for one another with civility and strength.
At a time in our country that is rife with polarization, it is both crucial and pressing that we learn both how to stand in our own integrity  while remaining open to those with whom we disagree.
Please join Catherine Freemire and I as we explore this raw topic. We look forward to your questions and input. Our vision is to leave the conversation with a renewed sense of our power to bring healing to ourselves and our communities.
Click on the image below to purchase your copy.
Delighted to have
Catherine Freemire, LCSW
join us as a guest panelist!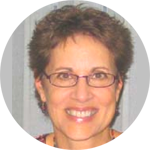 Catherine Freemire is an experienced and highly skilled psychotherapist who provides Individual,
Couple and Family Therapy in her offices in Walnut Creek and Berkeley, CA. She also provides
individual Life-Coaching for adults and Parent Coaching for parents of kids of all ages.
Her aim is to help people lead balanced and fulfilling lives by healing and transforming
negative patterns and replacing them with positive and meaningful practices and relationships.
coachfreemire@gmail.com
925.939.4554
She is also the Co-Founder of a grass-roots non-profit called Book Clubs 4 Change which creates
a giving community by offering individual readers and book clubs a charitable channel to
help empower people in need in the U.S. and abroad. She invites you to become a member!
bookclubs4change.org
bookclubs4change@gmail.com