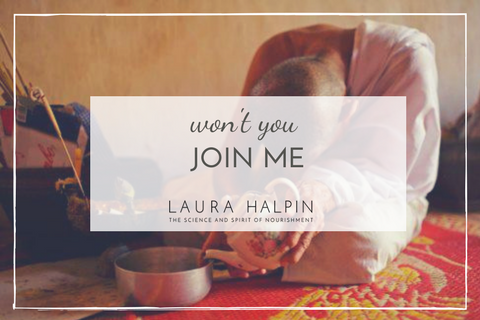 "When we spend our days wanting what we don't have, we miss what we do have. The sheer abundance of what's already here–for every single one of us, no matter what is going on. Even if someone we love is dying. Even if we've just lost our money. It's still a feast here…
Pay attention today to what you do have. To the fullness, not to the lack. What you pay attention to grows."
Geneen Roth, author of Women, Food and God 
Hello my friends,
I hope you are doing well!
Lately, I've found myself in lots of conversations about sugar — especially sugar cravings.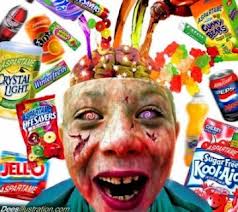 I've been reading about sugar in relation to heart health (implicated in high triglycerides, cholesterol problems, high blood pressure, arteriosclerosis), hormone imbalance, nutrient deficiencies, cancer, anxiety and depression, and weight loss. I'm in the middle of writing about what's behind sugar cravings (let me assure you, they're not due to a weak will!) and how to deal with them.  I will share what I've learned in a week or so.
In the meantime, I want to orient you to the services I offer so you can see what you might benefit from. I'd love to have you join me for any or all of them!
A great (and free) introduction to the way I work are free community events. I consult for Whole Foods Market in Walnut Creek, and in conjunction with Whole Foods Market, I offer free monthly lectures in Walnut Creek. These are quick, easy and informative. From time to time, I'll add other free events which will be listed on the "Events" page of my website. Read more…
Another series I teach is called Mindful Mondays. These are two-hour classes I teach on a variety of topics in my home. Space is limited to 10 people, and so there are lots of opportunities to ask questions and explore a topic in depth. We cover lots of information and also spend time in the kitchen cooking and tasting — approaching the topic from a tasty culinary angle.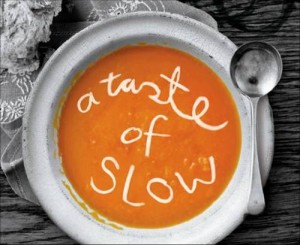 These classes are a great way to orient yourself to a topic of interest, get new ideas in the kitchen and to maintain good habits that you're building due to previous work with me. The next one I have on the books is entitled "What's Up with Gluten?" If you want to know why gluten is increasingly problematic, how and why to minimize or eliminate gluten, attending would be a great way to spend your time. Read more…
I also offer different workshops that usually last a month and include 5 weekly sessions. I offer both morning and evening classes. Currently, I'm in the midst of a restorative cleanse. Next up is entitled "Get Your (Peri)Menopause Makeover." Perimenopausal changes begin in our 20s, and hit the fan in our 40s with moodiness, memory loss, weight gain — all really fun symptoms that make us feel old and haggard long before our time. I'd love for you to join me. This workshop begins in April. I have 10 slots in the morning class, 10 in the evening. I'm very excited to share the latest research with you and explore a variety of avenues that can ameliorate (or prevent) perimenopausal symptoms and restore your mojo.  Read more…
This summer, I'll be offering something fun for teens (with whom I adore working), covering the ins and outs of eating for teenage relevant goals: clear skin, weight issues, good moods, and sustained concentration). Haven't scheduled that yet.
Finally, I offer one-on-one sessions or small group (family) sessions. We can work in person, via email, over the phone, or you can force me to figure out how to Skype. Many times, my clients have specific goals they want to tackle and prefer to meet with me privately. Read more…
The glory of having my own business is that I get to craft my offerings in response to your needs and interests. If you have a topic you'd like to learn about, a workshop you'd love to host in your own home, in your office or at our children's schools…let me know and we can create it.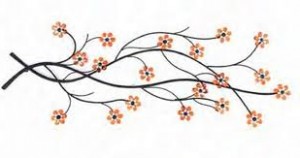 So keep in touch. (one way is to follow Growing Health on Facebook). Feel free to contact me if you have questions about any of my offerings, or if you want to see if working together would make sense. If you'd like to suggest my services to friends or family — well, that would be really wonderful too.
I hope to hear from you soon!
To your happiness and health,
Laura
Laura is a wealth of information; she is passionate about health and is gifted in her ability to simplify and present a mass of health material clearly. She is genuinely interested in each individuals' concerns. I've only been restoring for a little over a week and my insidious sugar cravings are gone, I have more energy, my skin looks younger, my clothes are looser, my thinking is clearer, and I'm happier.
My favorite part of the class is the cooking instruction, filled with product advice, recipes, and tastings!  Laura is fantastic, I'd highly recommend her class.
– Jane